Our mission is to transport each and every student safely . . . . Everyday . . . No exceptions.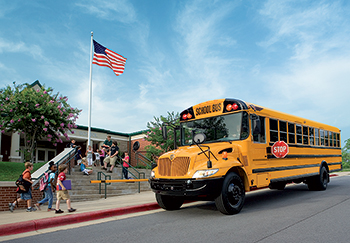 Harlow's School Bus Service excels in providing excellent customer service. We make it a priority to provide students with a safe and enjoyable experience to and from school. Student transportation is an extension of the classroom, it is imperative that each student is provided the best school bus experience.
Harlow's believes that student transportation consists of transporting "precious cargo", each driver must take every precaution and action to ensure the safety of his/ her passengers.
We believe in providing customers the best service and ensuring safe and efficient student transportation.